About Alexia Padgham
About Me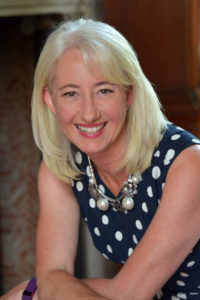 Your VA was founded by Alexia Padgham in 2006 and quickly became a highly successful VA business supporting a variety of clients, many of whom are still clients today.
Within less than one year of business, Alexia was delighted to win the 2007 National VA of the Year Award (under 18 month category). She has featured in a variety of publications, both locally to Kent and nationally, including The Times newspaper, and The Executary magazine, and has contributed to books on running a successful VA business.
In addition, Alexia has spoken at seminars, including The Times Creme Show, about becoming a VA, and is a graduate of the VA Mastery Course. In 2013 Alexia co-founded the Kent VA Exchange with an associate VA, which ran for 10 years providing a friendly and inspirational network for other VAs in Kent.
As a qualified PA with over 15 years of previous corporate experience at CEO and Managing Director level within a FTSE 100 company, before going solo in 2006, Alexia knows what busy people require in order to make their lives easier.
Alexia has a wide knowledge of organising complex travel itineraries, juggling hectic diaries, arranging workshops, dinners and events. Her expansive experience is drawn from opportunities to interact with the offices of Ambassadors and high profile individuals, work with large corporations and small business owners, and support Non-Executive Directors and entrepreneurs.
Why Your VA?
Highly efficient and friendly service
Strong organisational skills
Conscientious and contributory approach
Proactive and resourceful mind
Well versed in diplomacy, sensitivity and communication